Vinhomes Central Park is one of the hottest places for young people to "check-in" in recent times. This Park covers an area of 14 hectares and 40 utilities, Vinhomes Central Park was invested more than 500 billion Vietnamese dong, in the Tan Cang area (Binh Thanh District, Ho Chi Minh City), close to Sai Gon River.
With a walk around the park, you will have endless beautiful photos with many unique works implemented by QH Plus such as a sightseeing tower, marina, pedestrian bridge,...
QH Plus is very proud to be trusted by Vingroup, to be the unit of construct and install process all steel category structures in Vinhomes Central Park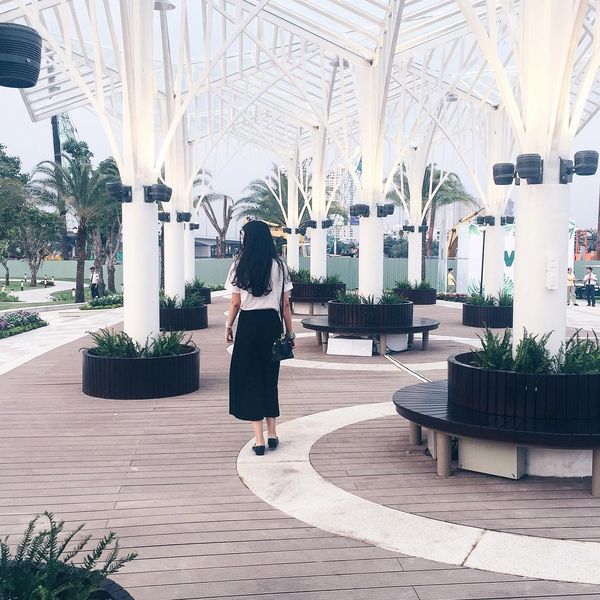 The marina designed with aluminum roof and structural steel, lie between the walkway and the green cover in the park.
The pedestrian bridge which adjoin the apartment complex and the park was uniquely designed with structural steel, this is the work attract most young people take pictures to check in.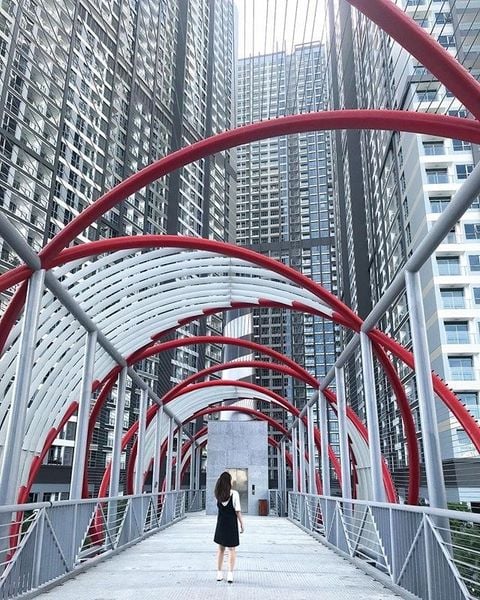 In the night time, the pedestrian bridge is lit with lights around, extremely sparkling. Standing on the brigde, you can observe the entire Vinhomes Central Park.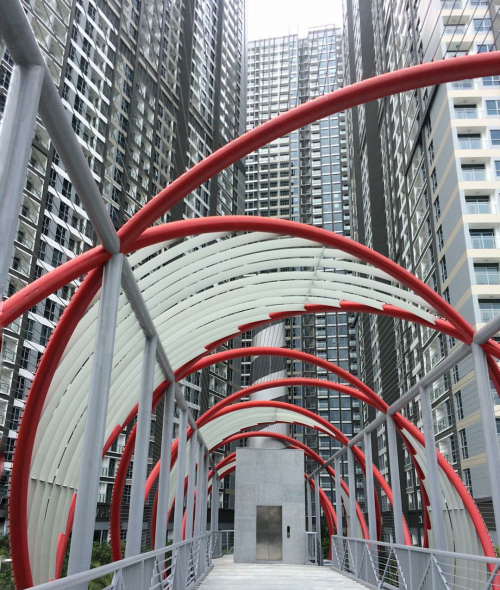 The sightseeing tower looks out upon Sai Gon River is also designed entirely by stuctural steel, it has special shape with many spiral staircases, this is one of many projects has tons of "cool" corner to take a photo that many youngsters love.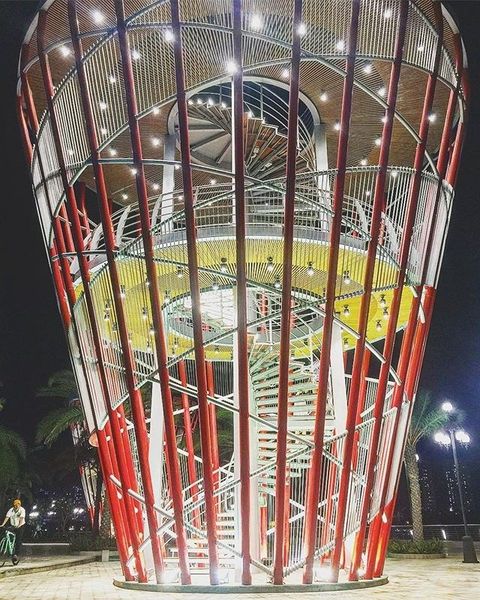 From the top of sightseeing tower, you can not only see the Sai Gon River with boats and sampans but also see Sai Gon River joins Binh Thanh District and District 2.
The sightseeing tower is brightly lit at night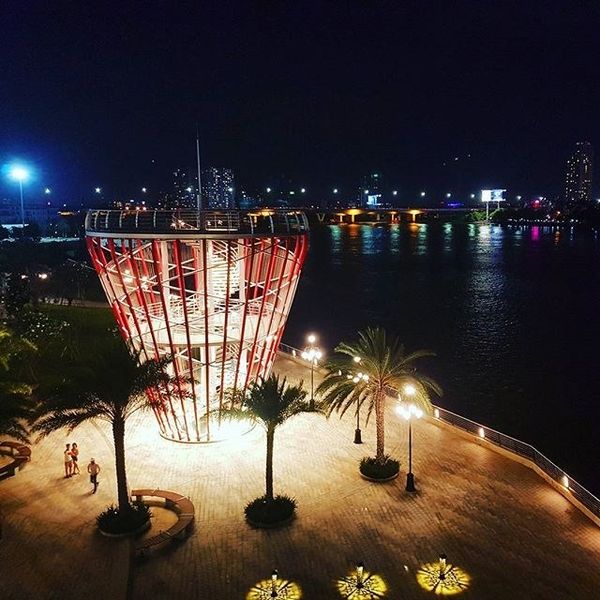 Image source: www.foody.vn & www.saostar.vn